At Coverings 2023, we honored 7 outstanding projects that demonstrated spectacular craftsmanship and creativity in the use of tile & stone. This week we're spotlighting the 2023 CID Award winner for Commercial Ceramic Tile Installation.
---
Commercial Ceramic Tile – Installation
8 California Street
Pennacchio Tile, Inc. 
San Francisco, CA
This beautiful project consisted of 85 6mm and 12mm porcelain panels, which were mixed based on their location on the wall. The exterior work was particularly challenging as the 12mm panels had to be maneuvered using a combination of scissor lifts and ladders to install the façade and columns. The exterior was very rough, as it was installed over the existing stuccoed walls. The approximately 400 linear feet of mitered edge on the exterior required many field adjustments during the installation. This material was very challenging to work with, as the installer only had the book match prints to blend everything together to try and produce as natural a look as possible. Laser Templating and SlabSmith software was vital for layout creating an excellent layout. The finishing touch to this installation was the beautiful light feature. This interior feature had very tight margins, so the stone did not cast prominent shadows but still allowed the LED light strip to illuminate.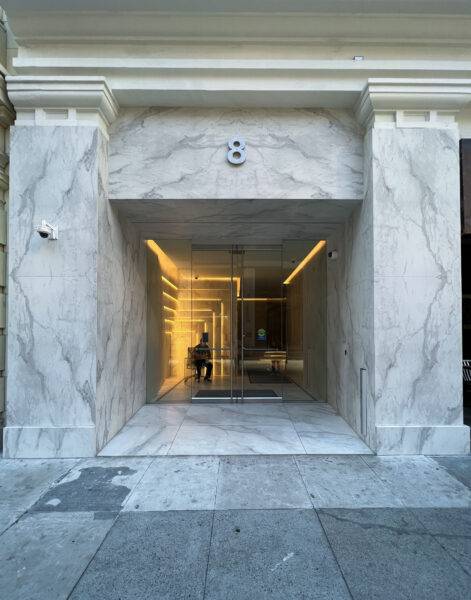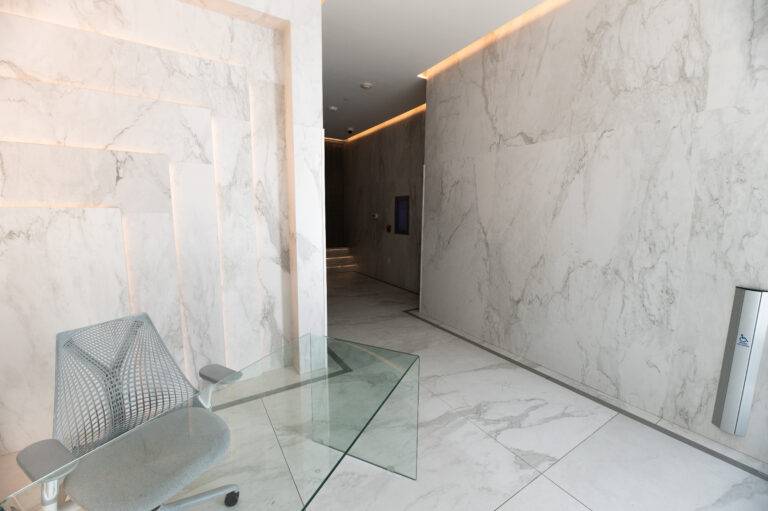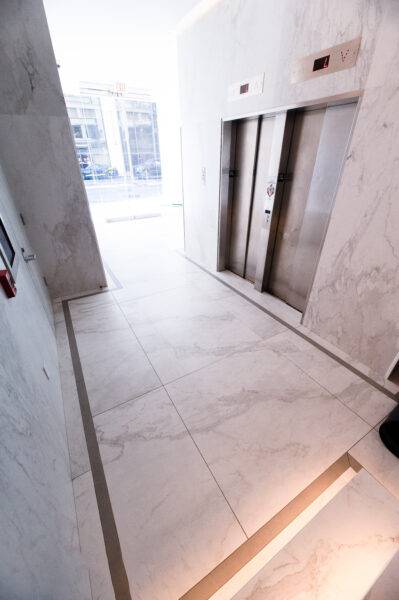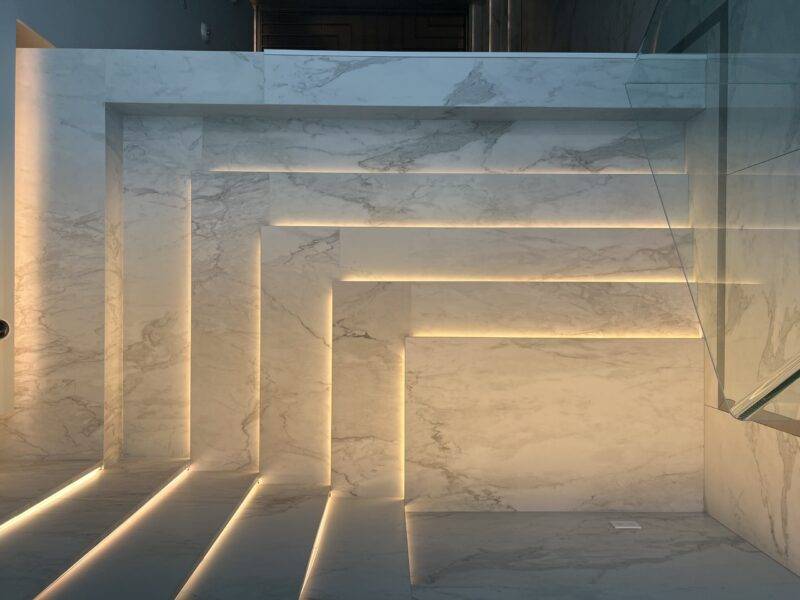 Do you have a recently completed project that features innovative design and installation of tile & stone? Consider entering it into the 2024 CID Awards – the portal opens this fall!