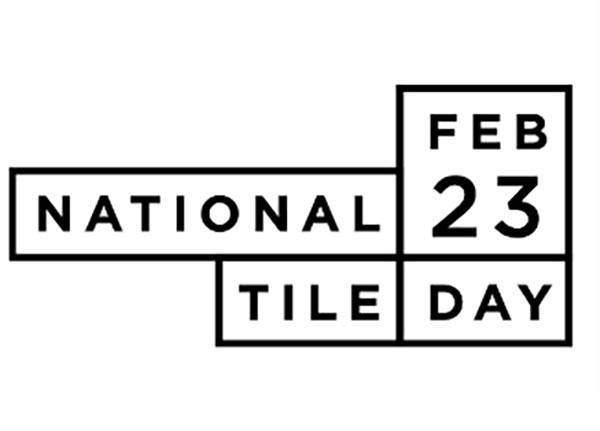 Celebrate #NationalTileDay on February 23
National Tile Day recognizes a timeless element of architecture and design. February 23 shines a spotlight on the benefit of tile in residential and commercial design and celebrates the timeless role it has played in architecture and design. National Tile Day is rooted in a desire to celebrate the many great benefits tile has to offer as a material.
Join the celebration with help from this National Tile Day Toolkit!
Tile has found its way throughout the world. Learn why you'll love living and working with a natural, healthy, and beautiful tile.
Eco-friendly tile helps clear the air in any room.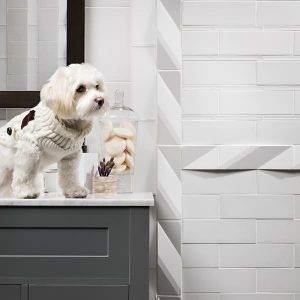 Perfect for all of life's messes, tile is super easy to clean – leaving you with time and money for fun, not tied down with upkeep.
From rustic chic to timeless elegance, tile has you covered.
Tile has been a medium of expression for thousands of years. What story will it help you tell?
Download the Hygeine Guide to learn more about creating healthy and hygienic spaces with ceramic and porcelain tile.
Join the Conversation - Why Do You Choose Tile?
Join us in celebrating #NationalTileDay (before, during and after February 23, 2020) by sharing your inspiration, ideas and comments. Participate in the following social media activities:
February 19, 2020, from 2 – 3 p.m. ET on Twitter.
Coverings will be sponsoring the KBtribeChat session February 19, 2020, just before National Tile Day.
Join a highly engaging tweet-filled chat about all things tile @KBtribechat.
Twitter handle: @Coverings
Hashtag: #Coverings2020
Coverings' last KBtribe session almost "broke" the Internet- in a good way! It was the 21st most active Twitter chat on the date it took place. 
Don't miss out on the next, February 19 at 2 p.m. ET.
Architectural Record Facebook Live
February 23, 2020, at 11 a.m. EST on Facebook.
Coverings will be part of a rousing Facebook live session with the staff @ArchitecturalRecord and Coverings ambassador Alena Capra. Watch and get one of the first glimpses of Coverings' top tile trends for the year! Alena will also be sharing how Coverings 2020 will be a highly unique and must-see event.
Tag #WhyTile, #NationalTileDay and #Coverings2020 to join the conversation.
Facebook handles: @CoveringsShow and @ArchitecturalRecord
Hashtag: #Coverings2020
Interior Design Facebook Live
February 23, 2020, at 1 p.m. EST.
Coverings' spokesperson Alena Capra will be interviewed live by the magazine's editor about the latest tile design trends and many details regarding attending Coverings 2020 in New Orleans.
Facebook handles: @CoveringsShow and @InteriorDesignMagazine
Hashtag: #Coverings2020
Coverings 2020: Join us for THE tile and stone event of the year.
Stay connected leading up to and during National Tile Day, February 23, 2020, with the hashtags #NationalTileDay and #WhyTile.  Attend North America's largest tile and stone trade conference and exposition April 20-23, 2020, in person!
Before attending and onsite at the event, participate, connect and network with other tile and stone professionals from around the globe through Coverings' social media channels.