 National Tile Day recognizes a timeless element of architecture and design. Around the world, tile plays a variety of roles, revealing its durability and flexibility over thousands of years. From the modest to the sublime, tile proves to be one of the most practical building materials.
Join us in celebrating National Tile Day with a special toolkit. Be inspired, and share your inspiration.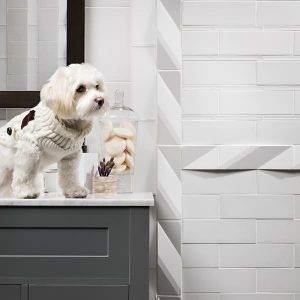 It's Durable and Sustainable
Ceramic tile has been used in buildings since the ninth century BC. A long-lasting material results in a lower consumption of resources in the long term, and a lower environmental impact. Unlike carpet, vinyl, or laminate flooring which have to be replaced periodically, properly installed tile will last a lifetime.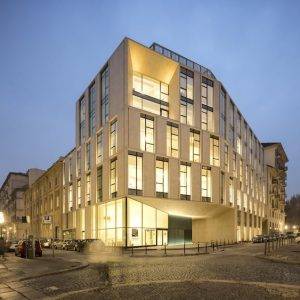 Ceramic tile is highly resistant to weathering, as it's inert and not affected by exposure to water, fire and even ultraviolet radiation. Tile does not release any toxic substances when exposed to high temperatures, which is one of the main risks in the event of fire. Due to the use of natural minerals fired at temperatures over 2300 degrees F, ceramic tile will never fade and is not affected by UV rays.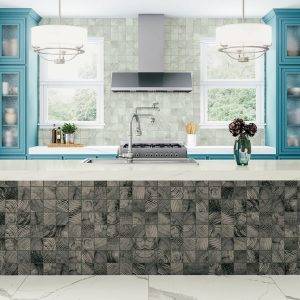 Ceramic tile can be used on horizontal or vertical surfaces, flat or curved, indoors or outdoors, in wet or dry areas. It can have reflective surfaces to provide lighting, or have materials and colors that absorb radiation to control the temperature naturally. The versatility of tile makes it an optimal choice for floor and wall coverings in commercial and residential projects.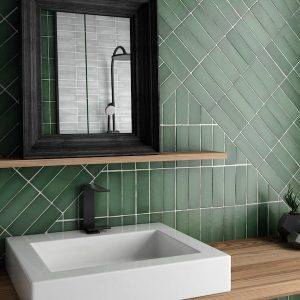 Unlike other organic materials or textiles, ceramic tile requires little maintenance to keep clean and in good condition. This is done using procedures and materials that have a low cost and little environmental impact, reducing maintenance costs over its lifespan. Tile is also highly scratch-resistant and simple to clean.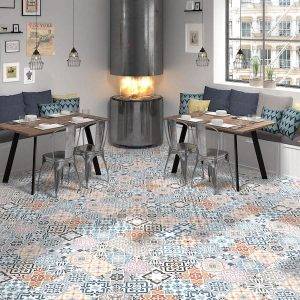 The ingredients that make up ceramic tile – compressed raw materials like sand, clay, and glass – are all easily recyclable, and as naturally renewable resources, create a low environmental impact. Tile can reduce the amount of energy needed for heating and cooling because of its exceptional thermal mass.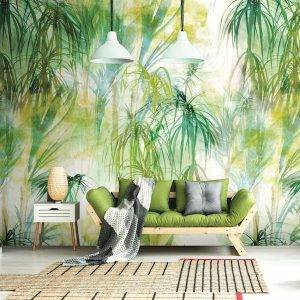 Since tile is fired in kilns to extremely high temperatures, there are no volatile organic compounds (VOCs) in the finished product that can be released into the air we breathe. VOCs contribute to a wide variety of health problems and are a significant cause of "sick building syndrome." In addition, there are adhesives and grouts available that contain zero, or very low VOCs.
Join the Conversation - Why Do You Choose Tile?
Join us in celebrating #NationalTileDay by sharing your inspiration. Participate in the following social activities:
KBtribechat – February 6, 2019 from 2:00 – 3:00 pm EST on Twitter @KBtribechat
Architectural Record Facebook Live – February 23, 2019 at 1:00 pm EST on Facebook @ArchitecturalRecord
Tag #WhyTile, #NationalTileDay and #Coverings2019 to join the conversation.