At Coverings 2023, we honored 7 outstanding projects that demonstrated spectacular craftsmanship and creativity in the use of tile & stone. This week we're spotlighting the 2023 CID Award winner for Residential Stone Installation.
---
Residential Stone – Installation
Kokel Marble Project
Fusillo Tile and Stone LLC
Warren, OH
This project consisted of the installation of white Carrara marble along with absolute black granite. Existing maple wood flooring was cut out in the great room to accommodate the Carrara marble inlay – 12 sections were cut out and inlaid with Cararra. The kitchen, dining and butler's bar, hallway, entrance, and powder bathroom had border layouts with marble and absolute granite. The white Cararra was installed at a 45 degree throughout the project, with black absolute cut dots inlaid in the entrance and powder room. We also used chameleon stone insert registers to blend the floor vents into the marblework. The layout process of this project was key to a successful installation.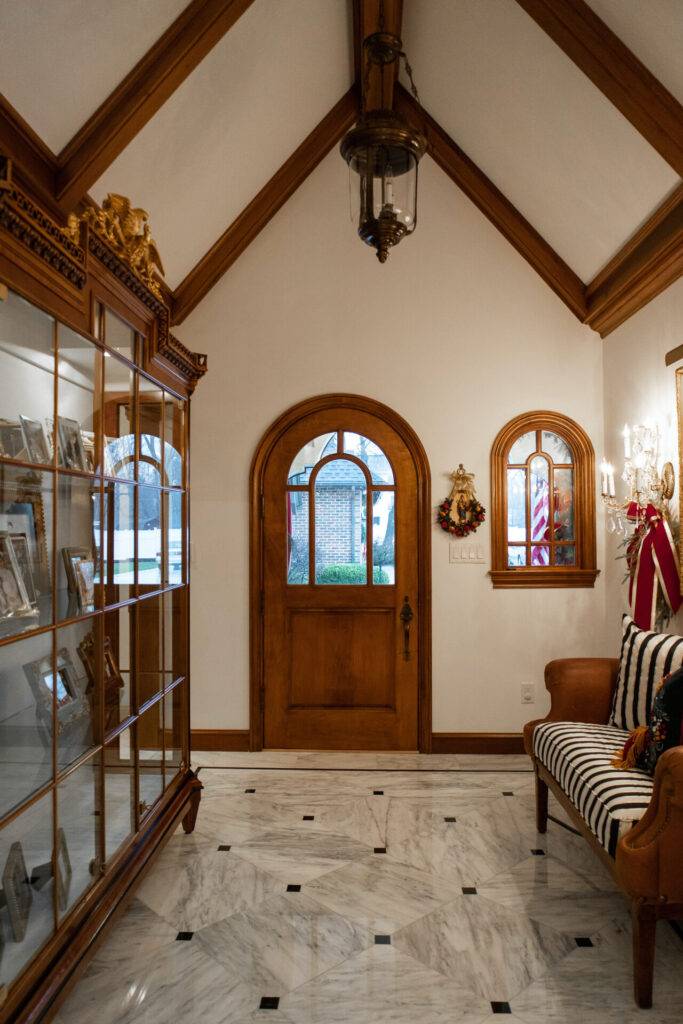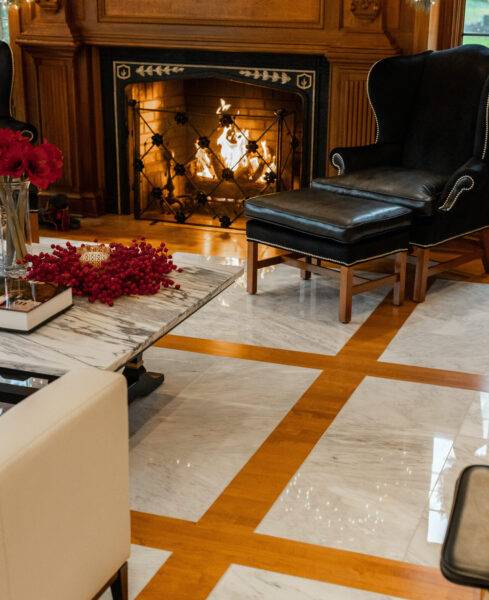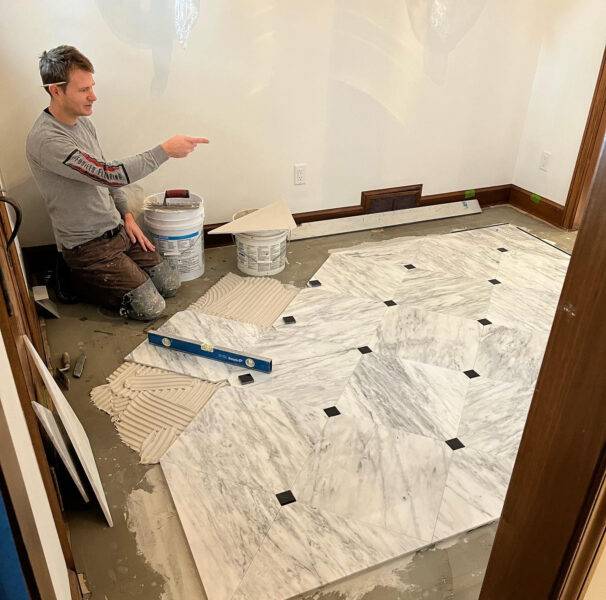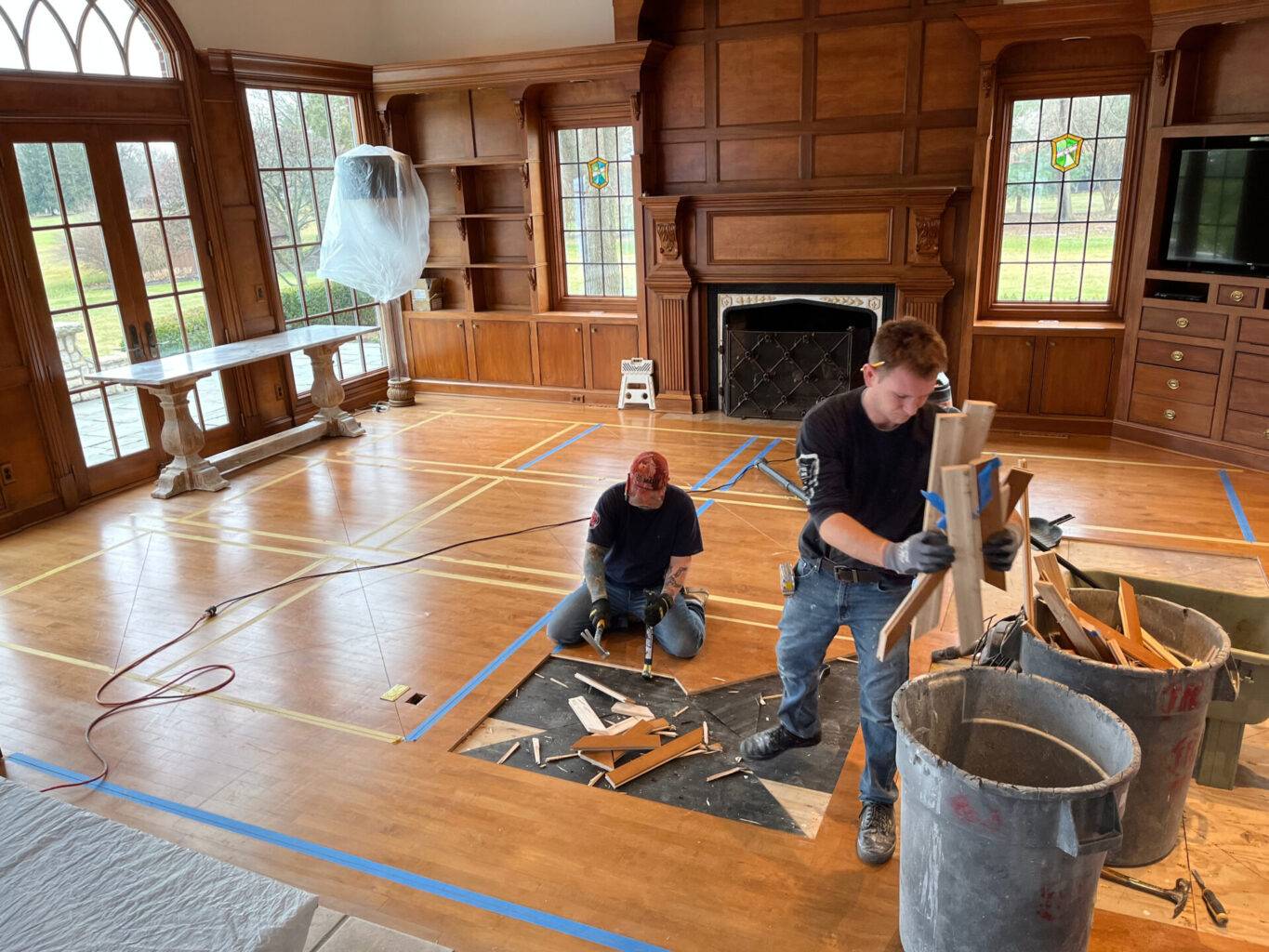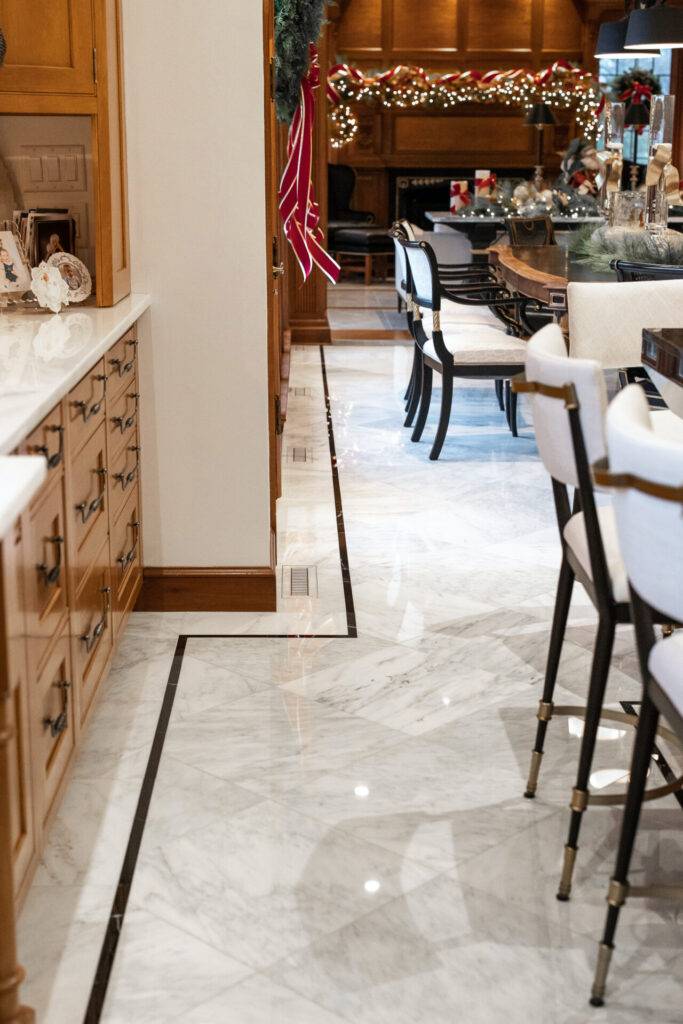 ---
Do you have a recently completed project that features innovative design and installation of tile & stone? Consider entering it into the 2024 CID Awards – the submission portal will open this fall.