The preeminent event for the ceramic tile and natural stone industry in North America, today announced the winners of its 2023 Best Booth Awards. This program recognizes exceptional exhibitor booths across Coverings' primary sponsors' pavilions, Ceramics of Italy, Tile Council of North America (TCNA), and Tile of Spain. An esteemed panel of tile and stone industry judges selected three Best in Show booth displays to bestow the coveted awards and recognition.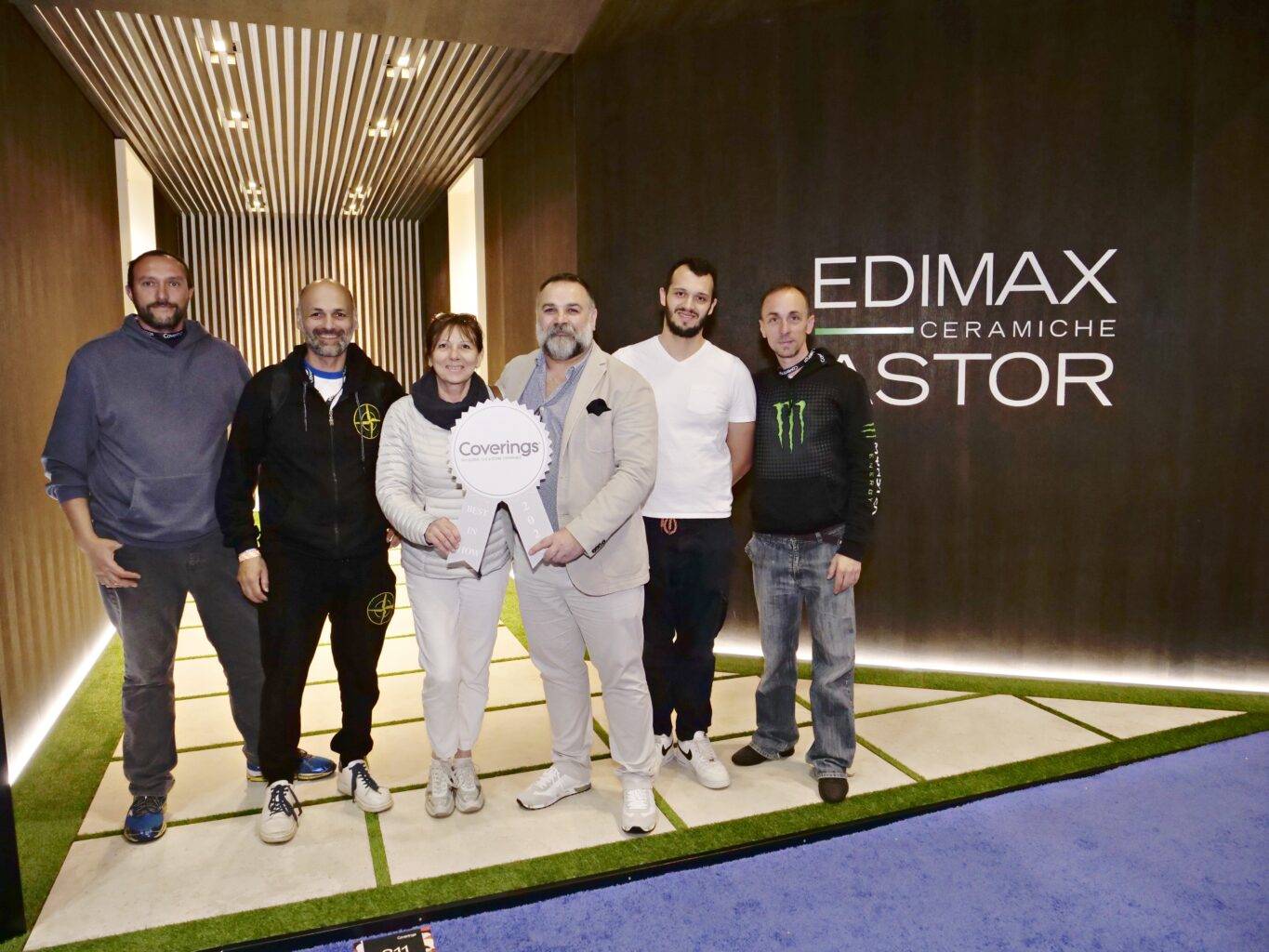 The Best in Show honor in the Ceramics of Italy pavilion was presented to EDIMAX ASTOR CERAMICHE, which showcased tile applications in various residential settings, giving rise to a host of tile design setting possibilities for specifiers. The booth's swoon-worthy quarters included displays creatively crafted of porcelain ceramic tile in a variety of colors proper to nature. Each of the rooms throughout the booth blend into any environment, thanks in part to the materials and soft colors that recall various natural elements.
EDIMAX ASTOR CERAMICHE's vast array of inspired displays included Symphony and Nuances porcelain ceramic tile collections, offered in small, medium, and large-scale formats. The theme of EDIMAX ASTOR CERAMICHE's booth display represented the modern luxury of residential buildings, drawing its inspiration from linear and modern architecture with monumental and sometimes sculptural forms. Attendees touring the booth had an eye-opening experience that reminded them of the tile's diversity and its many applications.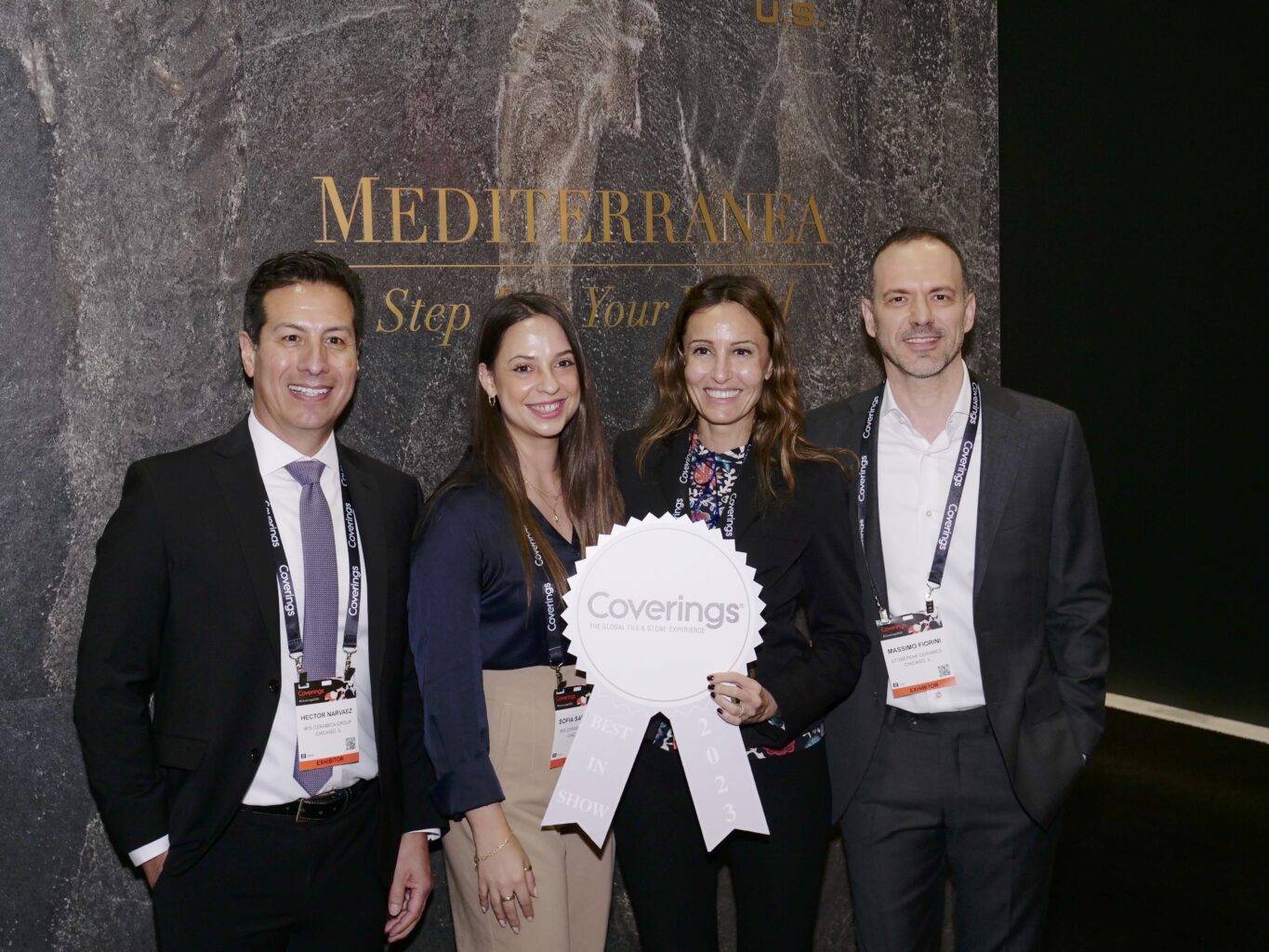 Iris Ceramica Group received Best in Show in TCNA's pavilion for its collective booth design, showcasing Iris Ceramica Group's various companies and brands. The booth was designed with a circular center area to represent the relationship between humanity, the environment, and the company's long-standing commitment to quality and sustainability. The booth's theme was inspired by nature's central and vital role, symbolized by a tree at the center of the exhibit space. The booth was designed with a spacious display that connected four corner sections or viewing areas, all filled with large, artful wall panels that exuded the beauty and luxury of porcelain and ceramic surfaces.
Judges were impressed by all the statement surface options, which displayed a mixed variety of captivating colors, patterns, and sizes. Two of the booth's product heroes were Terre Cotte Oro and Kuroca, and these standout products complemented the overall elegance that the booth emanated throughout the entirety of its space.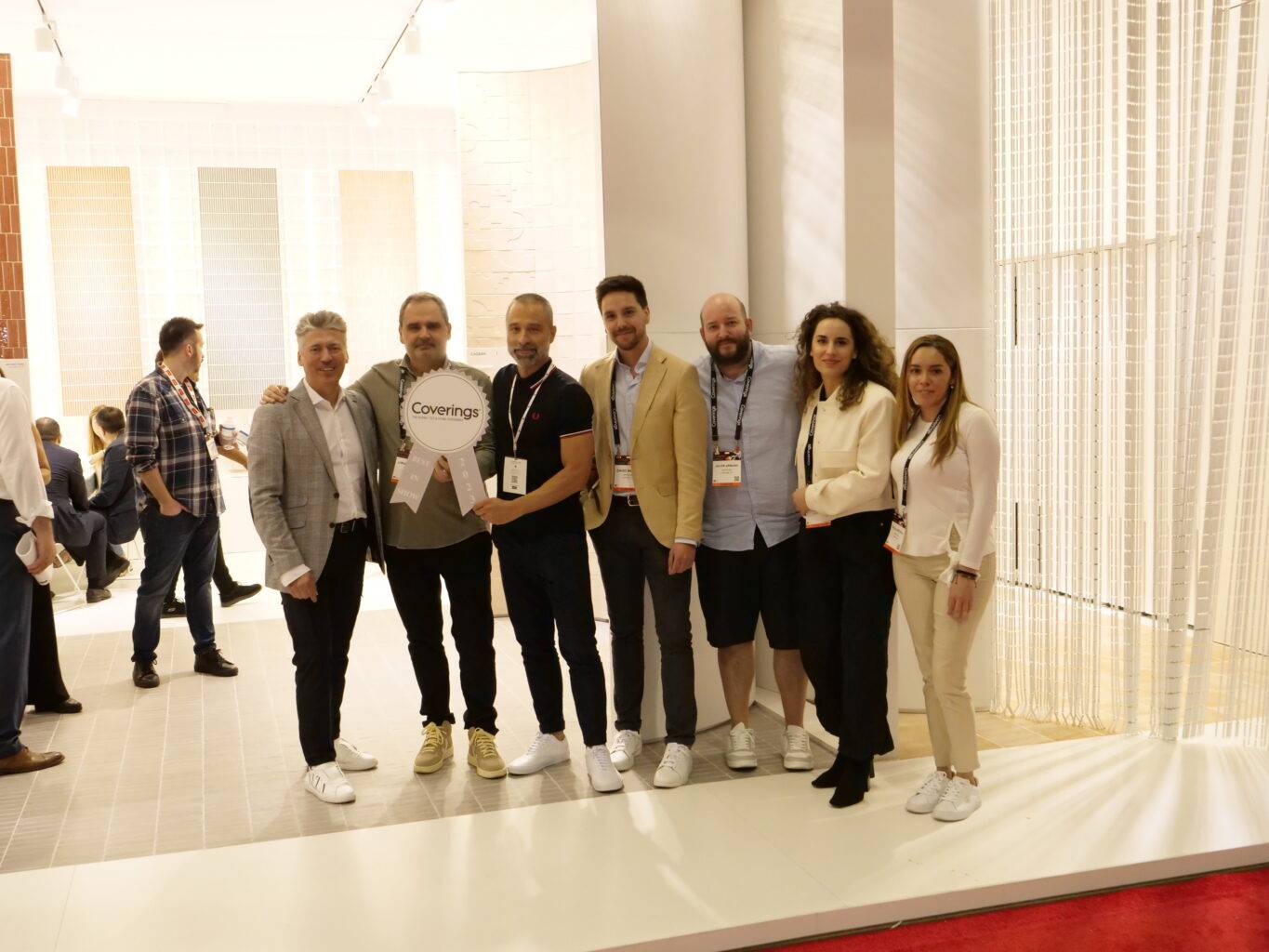 The Best in Show booth award in the Tile of Spain Pavilion went to WOW Design, where ceramic tile selections in a variety of patterns and combinations were featured throughout the numerous semi-oval alcoves of the exhibition space, stimulating the senses of booth visitors. Two of the noteworthy collections in the booth were the Abbey Stone collection, with its square- and rectangular-shaped porcelain tile in a variety of sizes and colors, and the Aquarelle collection, consisting of smooth-contoured and rectangular product choices available in gloss finishes of many superb colors.
The creative concept of WOW Design's award-winning booth contextualized the Mediterranean style through ephemeral architecture designed to envelop booth visitors in an immersive atmosphere. This exhibit space was created from a "living" façade, revealing a space where light and matter sculpt the ceramic essence.
Congratulations to all of this years winners!