This is the final part of our 2023 Rock Stars Spotlight Series. Miss Part 1? Read it here.
At Coverings 2023, we honored the newest class of Coverings Rock Stars. These 15 emerging leaders represent the best and brightest young talent in the tile & stone industry. This week, we're shining the spotlight on these eight inspirational winners: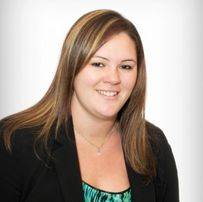 Melanie Lawton, Showroom Manager
Best Tile Company
North Scituate, RI
(Distributor)
"Ask anyone who has had the pleasure of working with her and you will see how she has impacted their business. She has a thirst and abundance of knowledge on every product category in the industry. She's recruited and supported women in their introduction to the business, focusing on a hands-on approach that empowers and enriches."


Kenya Jones-Lowell, Interior Designer Hospitality
MG2 Corporation
Puyallup, WA
(Interior Designer)
"Kenya began her career working as a tile showroom assistant and is now published in over 150. She currently designs environments for aging, aircraft travel, and hospitality, with an emphasis on working with indigenous communities. Kenya is constantly innovating how stone and tile integrate into interior design and help tell stories in the built environment."


"Heather started out as a Technical Specialist handing high profile projects and has advanced to the National Technical Manager for TEC. She now leads an in-house technical team of seven. Heather strives to improve the entire industry every single day and has a relentless drive to succeed."



Jack Rautiola, Head Merchant – Restoration
Wayfair
Boston, MA
(Retailer)
"Jack is Wayfair's go-to flooring, tile, and stone expert. He is consistently the voice for the category, pushing us to improve our customer experience, push our tech to the next level, and partner with the best in the industry. Jack cares deeply about how the customer experiences these categories online, and he works tirelessly to make sure we offer them the best experience."


Austin Maxwell, President
Maxwell Countertops
Farmer City, IL
(Stone Fabricator)
"Austin is a master of creating and implementing SOPs in his successful business and ISFA, proving Austin's dedication to constant improvement in everything he touches. In addition, he is stable, firm, kind, and reliable. His leadership is exemplary, and his work ethic will continue to benefit ISFA, the surfacing industry, and those who fabricate."


"Casandra started doing installations at the age of 16. Since then, she acquired a rare combination of technical training, IS expertise, hands-on installation, and the ability to explain it all to our clients. She has modernized in-house systems enabling real-time pricing and availability, an improvement that has allowed us to remain competitive in the current environment."


"As a certified Life Cycle Assessment practitioner, Manasa has helped shape the tile industry's emerging position on climate change, sustainability, material health, and green buildings. Her dedication and focus on continuous learning, and her capacity to build relationships with clients, has made her a trusted advisor and expert in the industry."


Vincenzo Spina, Stone Consultant
STONEX Consulting
Dubai, UAE
(Other)
"Vincenzo Spina has been working as a Stone Consultant for 10 years and has taken part in presented at several stone events where he shared his work on procedurizing the activities in the selection of the materials. He regularly shares insights and tips with the industry, especially with the aim to educate architects and designers about natural stone and its uses."


---

Did you miss Coverings 2023?  You can relive the 2023 Rock Star Awards through pictures here. Do you have a young professional who could be a potential Rock Star? Consider entering them into the 2024 Rock Stars – the submission portal will open in Fall 2023!