Guest Blog Post By: Ceramics of Italy

Long at the forefront of the sustainability movement, Italian ceramic manufacturers have been paving the way toward a future of eco-forward production practices and products for decades. Ceramics of Italy manufacturers have implemented sustainable measures, including reduced consumption of natural resources by reusing and recycling 100% of waste products in production, to aid in reducing the industry's impact on the environment. And, recently, the industry introduced a new ISO standard, which is the first international standard certifying the sustainability of ceramic tiles. Now, to shine a spotlight on and further amplify these efforts, Confindustria Ceramica (the Italian Association of Ceramics) launched a groundbreaking new campaign, "Ceramics of Italy for Sustainability."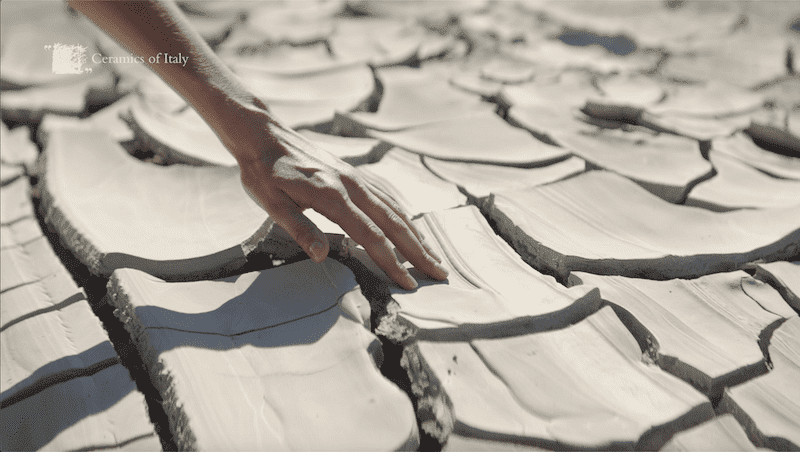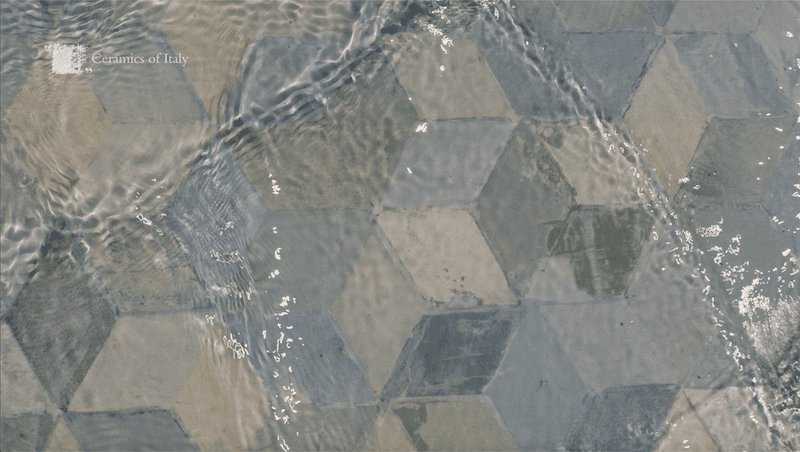 To kick off the new initiative, Ceramics of Italy produced a stunning artistic video – created by Milanese filmmaker Francesca Molteni – to tell its sustainability story and highlight the inherently eco-friendly attributes of Italian ceramic tile. With an emphasis on the four natural elements that make up ceramics, the video presents a universal message about the natural qualities and sustainable production practices of Italian manufacturers. From shots of Italian landscapes – like the Salse di Nirano and Lake Garda – to moments of ceramic production, the video offers a start-to-finish journey of the manufacturing process, aiding viewers in their understanding of the value and sustainable aspects of Italian ceramics.
In addition, Ceramics of Italy has published an extensive landing page on its website, where users can access a plethora of resources that focus on the five key pillars of Italian ceramics and sustainability – Process, People, Product, Project, and Planet. With these tools, the brand hopes to help aid designers, architects, distributors, and consumers in making informed decisions when specifying eco-conscious products and materials.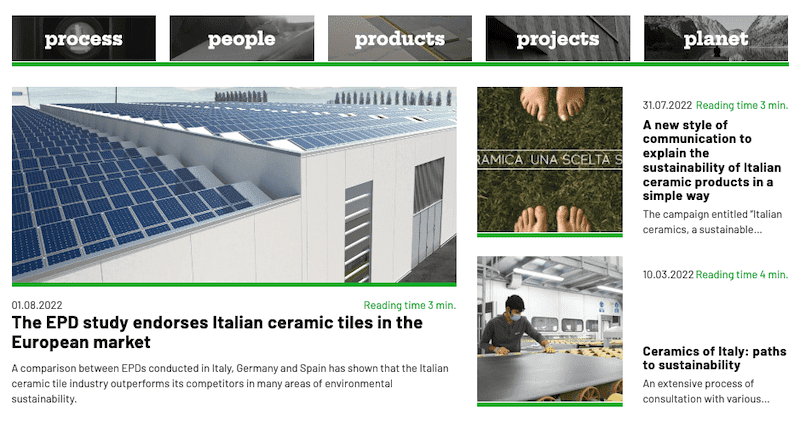 The investment in Italian tile provides substantial environmental benefits. Made of all-natural materials and boasting a life cycle of over 50 years, the use of these ceramics leads to less waste and reduced environmental impact. These qualities make Italian ceramics a natural fit for projects that are seeking sustainability credentials such as LEED, BREEAM, and WELL – which are now becoming standard practice. Further, Italian ceramics are extremely versatile, functioning as an ideal choice for a range of applications such as kitchen countertops, bathroom floors, and outdoor facades. This quality along with the sustainable attributes of ceramic, make it a top-notch material choice for any design.
To learn more about Italian ceramics and sustainability, please visit ceramica.info/en/.