At Coverings 2023, the CID Awards honored outstanding Special Recognition projects that demonstrated spectacular craftsmanship and creativity in the use of tile & stone. This week, we're one project that was honored for its artistic style installation.  
Sunset Over Haybales | Sarah Wandrey Mosaics
This project began with the client's idea to bring their favorite outdoor view indoors. The kitchen's focal point is a Viking Professional range and oven that sits in a perfectly sized alcove.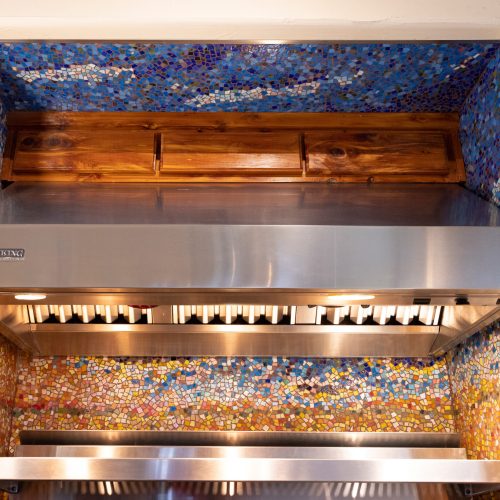 When the clients reached out, they had a clear concept in mind – a landscape that included haybales. After meeting them in their home and taking some measurements, it was decided to do a mosaic that wrapped the entire alcove, including the ceiling.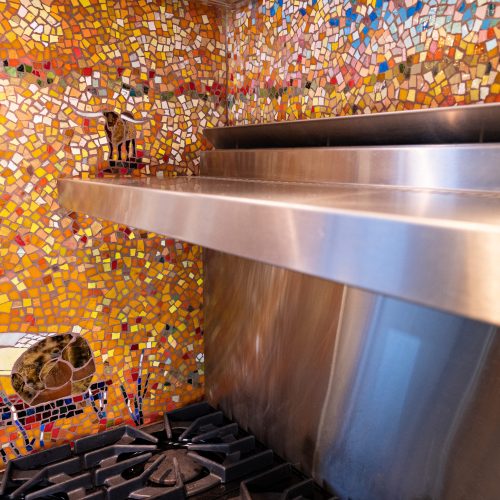 To preserve the perfect size of the alcove and the beautifully rounded transition from the alcove to the wall, the existing walls were cut out and replaced with inset mosaic panels.
Mexican Smalti
was used, which is beautiful hand-poured, hand-colored glass. It is easy to clean, comes in many vibrant colors, and would hardly show any damage in case of a bump or chip.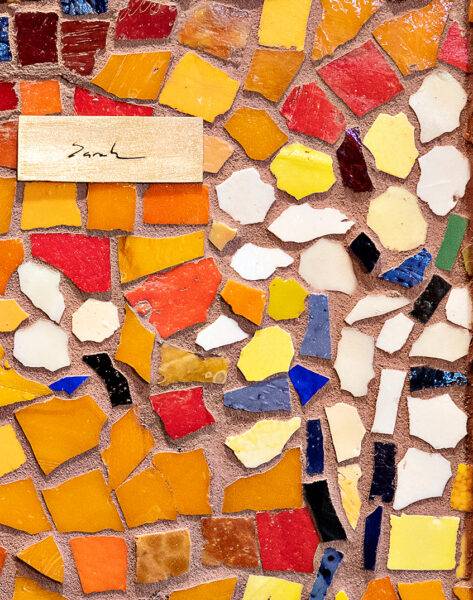 Now, when you walk in the front door, you first see the mosaic in the kitchen. The landscape continues what you see when you look out the window. The clients love the vibrant colors and the sense of tranquility they feel when they look at the movement of the mosaic pieces. 
Do you have a recently completed project that features innovative design and installation of tile & stone? Consider entering it into the 2024 CID Awards – the submission portal will open this fall.