Sponsored Blog Post by: Hydro-Blok
Most people reading this have likely used, or at least heard of, pre-formed foam shower systems and building panels. Whether you have or have not, listen up…. the future of waterproofing and multi-purpose lightweight building panels is FOAM!
XPS foam insulation was first popularized back in the early 1940s. It was introduced as a sustainable building product for insulation while also providing moisture, air, and waterproofing. It has changed over the years, but the core product of rigid foam remained largely the same. Along the way, some major improvements were made to its properties by adding fiberglass mesh and cementitious coating, which greatly increased its strength and rigidity for use in other applications. In particular, the cementitious coating also acts as a bonding surface for tile or stone. This product's main usage has typically been to provide a solid, waterproof base for showers and is normally sold as a system with pre-sloped shower bases, building panels, and accessories. Several good quality brands like HYDRO-BLOK are now available on the market today.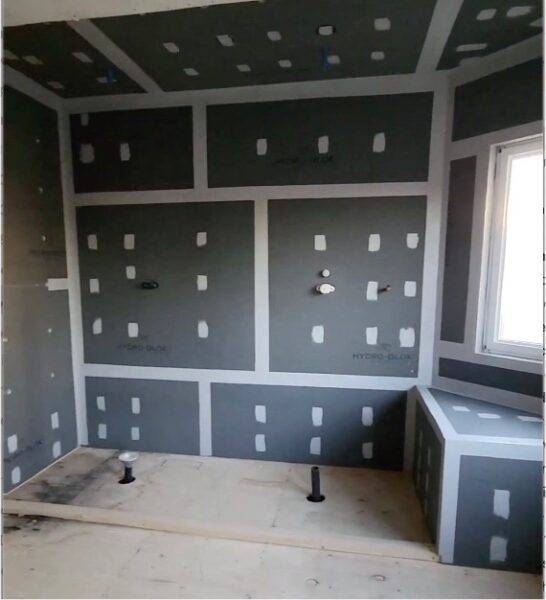 The usage of these types of products for waterproofing showers is gaining more popularity every year as new and existing installers see the many benefits of foam-based shower systems. Some of the main benefits are:
Lightweight and easy to carry.
Rigid and very strong but easy to cut.
100% waterproof core.
Cement bonding surface for any kind of stone or tile.
Dimensionally stable means it will not shrink or expand in some of the most extreme conditions.
But by no means does it stop there! There are dozens of other uses for foam core, rigid building panels. They can be used for all interior and exterior applications, such as walls requiring additional insulative properties and waterproofing.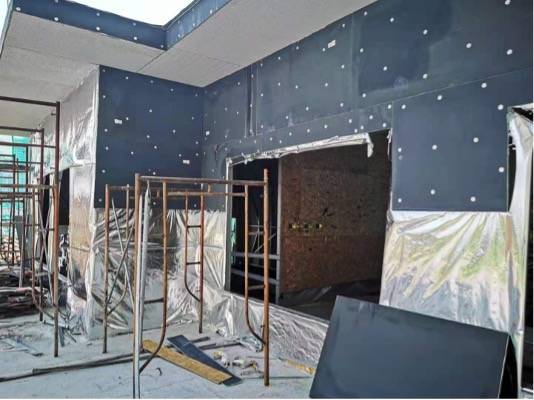 Exterior walls and facades are another great application. It's paintable and can also be used as a great base for exterior stucco finishes by combining the stucco netting, foam insulation, and scratch coat all in one convenient product.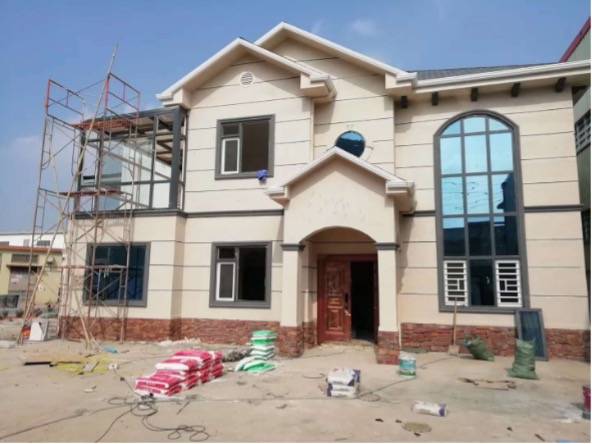 Larger building panels as much as 2" thick can even be used for roofing applications!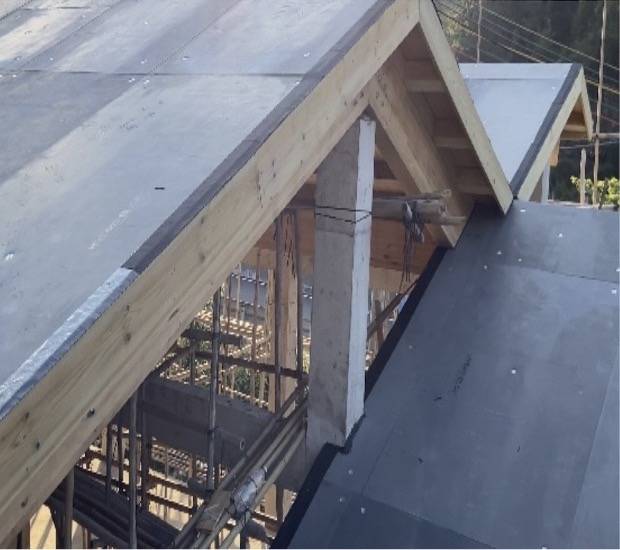 Foam building panels are also great for kitchens, either as a backer for kitchen countertops or backsplashes. Thinner stone in thicknesses of 1/2" can be laminated to foam building panels saving precious natural materials, and cost savings that can be passed on to the end user. Not only does this reduce the amount of stone you need to use, but it also reduces the weight making it easier to carry and install. Granite, Quartz, and synthetic tops are compatible with the modified cement coating and can be bonded with many different materials such as thin-set, general construction adhesives or modified polyurethane adhesives and sealants.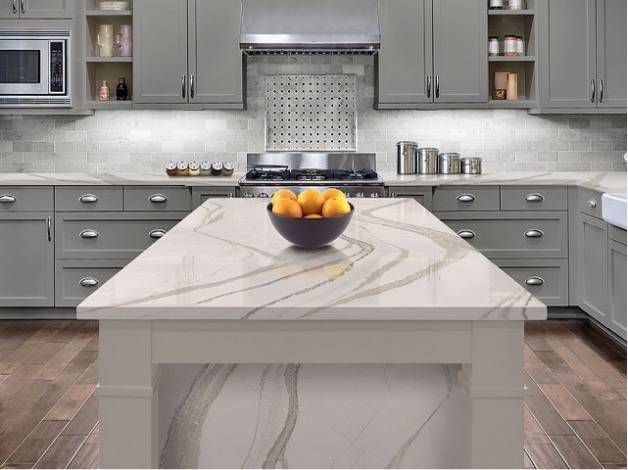 It seems that the only limitation to the possibilities is one's imagination. From outdoor kitchens to all-season tiled furniture, tiled mosaic planters, and even outdoor movie screens, foam building panels can do it all.
So, take some time and think about the possibilities. How can foam building panels improve your life?
Hydro-Blok is a leading manufacturer of waterproof foam board products, operating globally with established factories in Thailand and China and Planning factories in Saudi Arabia and the USA. Their products are widely used in residential and commercial settings, including bathrooms, kitchens, and other moisture-prone areas. Meet HYDRO-BLOK at Coverings 2023, Booth #4013.  For more information on HYDRO-BLOK and their foam board products, visit their website at: www.hydroblok.com.