Guest Blog Post By: Ceramics of Italy 
Ceramics of Italy is thrilled to return to Orlando, Florida, for the 33rd edition of Coverings. At the center of the Italian Pavilion, organized by Confindustria Ceramica (the Association of Italian Ceramics), Ceramics of Italy will debut a brand new booth designed by leading architecture and interiors firm HDR that will serve as an inspiring display of Italian design, biophilia, and hospitality.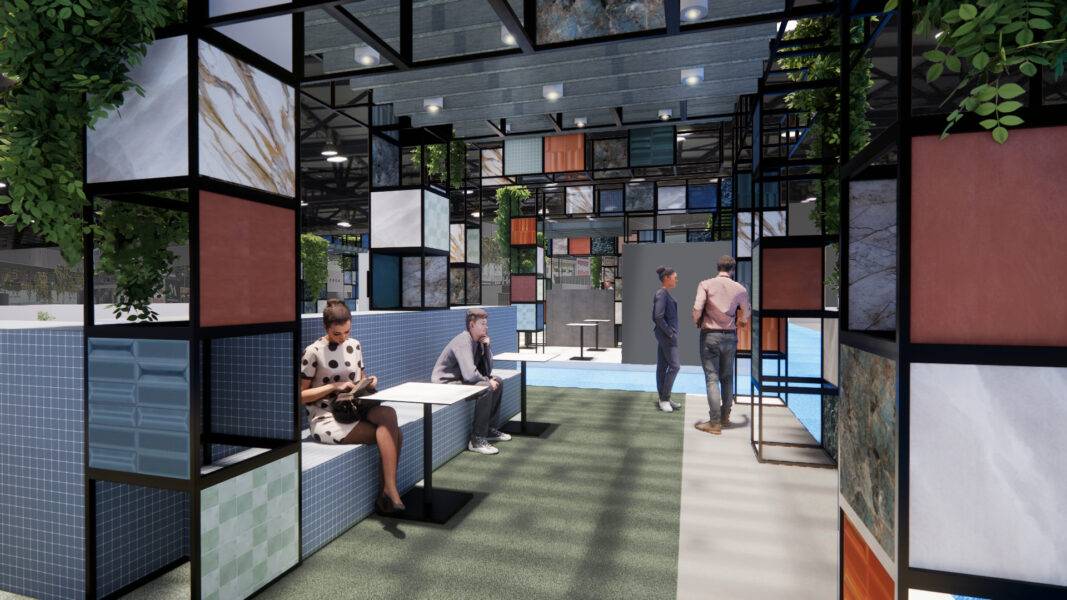 Serving as the literal and figurative heart of the Italian ceramics industry at the show, the Ceramics of Italy booth, coined "Giardino all'Italiana," is designed as a reflection of the Italian lifestyle as well as the industry's core values. Spanning two locations (booth #1220 and #1520), HDR conceived the booth as a modular framework that can be sustainably reused for future events while showcasing the breadth of available designs and applications of Italian ceramics in an inviting, biophilic environment. The firm selected tiles in warm tones and naturalistic designs from Ceramics of Italy member brands including Appiani, Ceramica Vogue, La Fabbrica, Lea Ceramiche, and Mirage, covering most surfaces of the booth including the floors and a three-dimensional grid structure as well as custom-built bench seating, countertops, and tabletops. Throughout the day, visitors will be able to take a break from the show floor to sit and lounge in the open space while enjoying authentic Italian coffee and pastries in the morning and gelato in the afternoon from the café. The booth will also house an information desk where visitors can learn more about exhibitors in the Italian Pavilion and current industry initiatives including the new "Ceramics of Italy for Sustainability" campaign.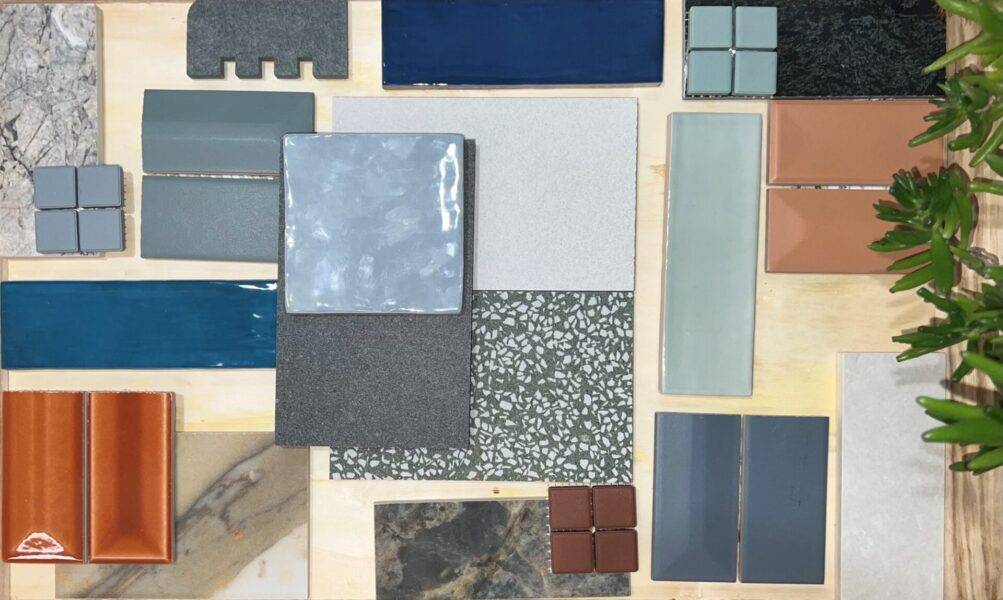 Surrounding the booth in the South Hall, over 60 premier Italian brands will showcase innovative new ceramic tile and installation products demonstrating the latest advancements in technology and design. With a continued focus on health and wellness, sustainability, timeless luxury, and outdoor spaces, visitors can expect to see a wide variety of tile collections and installation products in the Italian Pavilion that correlate with these trends. Advancements in technology have led Italian manufacturers to become top innovators in healthy living, especially in the kitchen and bath space, producing everything from ingenious ceramic cooktops with invisible induction systems to hygienic porcelain bathroom vanities and countertops. Additionally, visitors can expect to see warm tones, light blues, and greens reminiscent of nature dominating color palettes that bring a positive, calming energy and an overall sense of well-being. Sustainability also continues to be top of mind among Italian manufacturers who, through sustainable production methods, have created eco-friendly products that are LEED-compliant, Greenguard-certified, EPD certified, and more. A sense of luxury and glamor can be seen throughout the pavilion as well. With Italian manufacturers reaching new heights in high-definition digital printing, hyper-realistic marble, stone, and wood varieties will be displayed alongside artistic and biophilic renditions of ceramic wallpaper. Lastly, with the current boom in outdoor living, visitors will find an abundance of tile products designed specifically for outdoor use, including durable porcelain pavers, pedestals systems, special pool coping pieces, 3D tiles for exterior cladding, and large-format porcelain tiles for outdoor kitchen countertops and dining areas.
We hope to have you join us in the garden, and follow @ceramicsofitaly on Instagram for live updates from the show. Click here to attend Coverings 2023 at no cost.