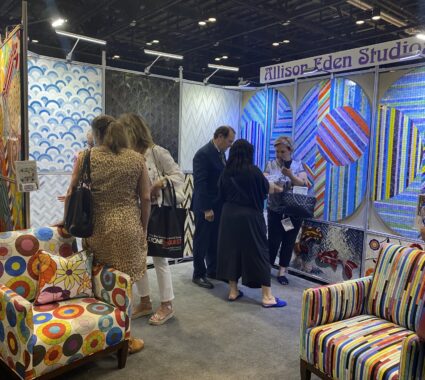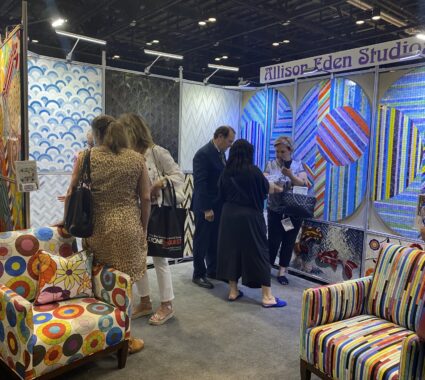 The Art Tile Village is a popular destination at Coverings year after year. Located in the Tile Council of North America (TCNA) Pavilion, this space of 11 exhibitors is dedicated to artisans who keep old world traditions alive by crafting handmade art and specialty tiles. Attendees will find one-of-a-kind decorative tiles and accents that will give any project that distinctive and unique touch.
The Art Tile Village will have an invigorated presence at Coverings 2023, with opportunities to meet art tile creators and artisans and their unique pieces. Scroll down to learn more!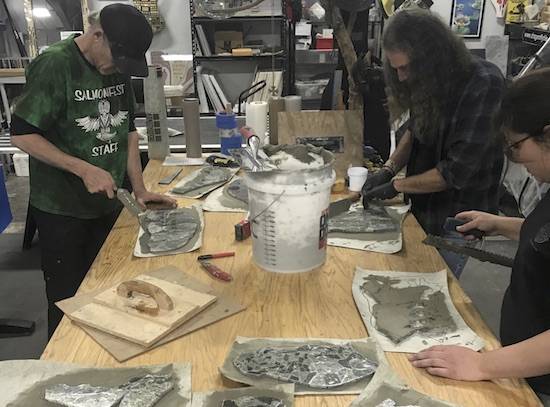 The new Art Tile Showcase needs to be on your "must-see" list at Coverings 2023. The Art Tile Wall will showcase stunning art tile samples from Art Tile Village exhibitors. Use the tag "TileIsStyle" to share your favorite!
The Art Tile Showcase will also feature a series of demonstrations starting at 1:00 PM on Tuesday, Wednesday, and Thursday that will explore mosaic pre-mounting techniques for installation, as well as hand forming, cutting, decorating, glazing and painting tiles (using the Majolica technique!). Attendees will not only learn more about this unique craft, but will also have the chance to meet one-on-one with the art tile creators and artisans.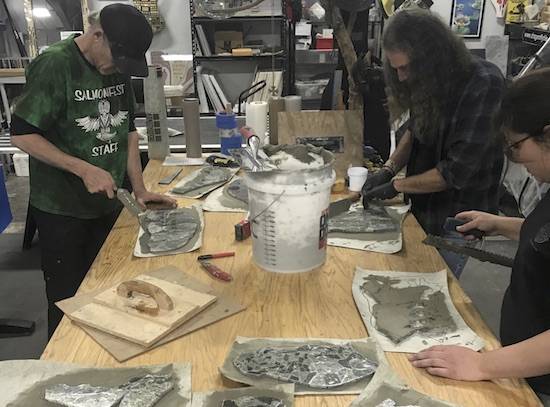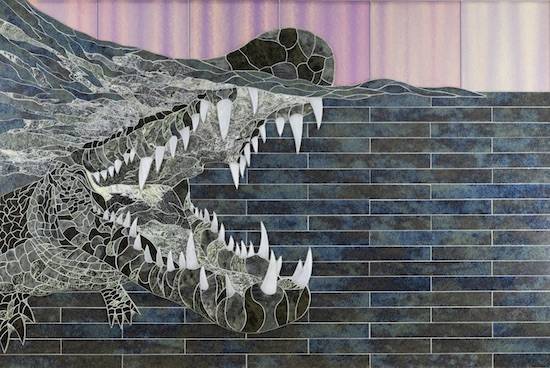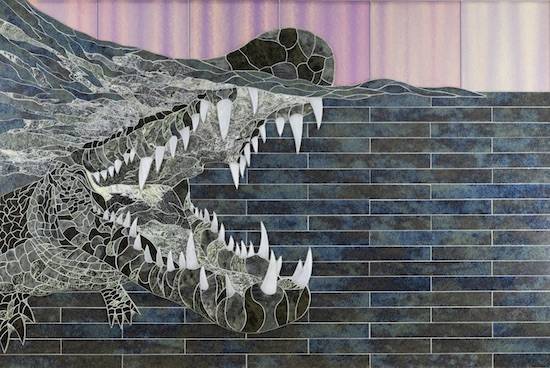 On display in the Coverings Lounge, which is located right next to the Art Tile Village, will be "Wally the Gator," a 6′ x 4′ Florida gator-themed mosaic tile project designed, built and installed by the tile artisan team of NTCA Members Lee Callewaert of Dragonfly Tile and Stone Works and Joshua Nordstrom of Tierra Tile. This awe-inspiring tile art was created live and streamed during Coverings 2021 and is making a first-time appearance in Orlando Coverings 2023. A video showing the process of creating Wally the Gator will be shown in the Art Tile Showcase booth.